25 Oz. Aluminum Bike Bottle
Today's Sale Price
$4.50
(REGULARLY $5.89 )
36 PIECE MINIMUM PURCHASE PER ITEM COLOR
Others sell this or a similar item for
$9.19
Save 51%
Single Color Imprint Only
- Imprint Area: 3"W x 4-1/2"H
- Approx. Item Size: 9-1/2"H

Features include:
- Screw On, Spill-Resistant Sip Top Lid
- Easy Carry Handle
- Meets FDA Requirements
- BPA Free
- Hand Wash Recommended to Protect your Logo

Show More
Customer Reviews
12 Reviews
12 reviews by
Trustpilot
0 by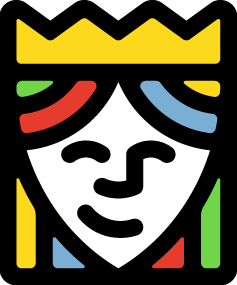 Queensboro
"We bought these for our church and people love them! They are not the best insulators nor are they the highest quality water bottle, but for the price they are completely unbeatable! These are better than most brands 2 to 3 times there cost. They are a good, lightweight product for a great price."
by Tony


1 year ago
"Came in better then expected. Love them! I love every product I ever ordered thru this company. "
by Mildred Nieves Brockmeyer


1 year ago
"Loved the product! High quality!"
by Lisa Huddleston


1 year ago
"Very sturdy and cost effective "
by Troy


2 years ago
"Great water bottle for the price. Clients like them and a great value. Logo does scratch off, but still a great deal. "
by Matt Miller


2 years ago
"Pretty disappointed in this water bottle. It looks decent and the printing on it is ok, but it doesn't function as a water bottle because there is no air vent. You cant actually drink from it. I had to drill a hole in the top for it to work (for all 36 bottles, which was the minimum order). It was on sale for a reason i suppose. "
by Rex wang


2 years ago
"Good quality for reasonable price."
by Key


2 years ago
"These are so great! We ordered them for a fundraiser and everyone loved them. They are high quality and a fantastic price. So thankful to have found this company."
by Constance Beher


2 years ago
"Awesome give aways for a fund raiser and to market my business."
by Gloria Castillo


2 years ago
"Very nice for the price. Ordered another set."
by Loya Exteriors, LLC


2 years ago
"Can't beat it for $3"
by BOLDJets


2 years ago
"Came out very sharp looking and people love them "
by Roots Medical


2 years ago