Printed 100% Cotton 4-Ply Face Mask
This style is no longer available.
Need help finding a similar style? Our Customer Service team is here for you! Live chat or email us. Our business hours are Monday-Friday 9am-9pm, and Saturday-Sunday, 10am-6pm Eastern Time.
Show Available Products
Single Color Imprint Only
- Imprint Area: Middle Center (Nose/Mouth): 3 1/2"W x 2 1/4"H
Features include:
- Body: 100% Cotton, 4 Layers, 125 GS
- Binding And Ear Loop: 95% Cotton, 5% Spandex
- For Non-Medical Use
These are printed, not embroidered face masks. The National Institute of Standards and Technology (NIST) released a study indicating that the most effective face mask, short of a "N95" surgical mask is a multi-layer 100% cotton mask with a little texture on it. You can see an article on the study on the
NIST website.
These masks are 4 ply 100% cotton jersey fabric and have just a little texture. They are soft, durable and washable and the most affordable option we have found for a decorated face covering.
Unfortunately, in order to keep this price low, there is a 50 piece minimum per color, and a one color restriction on your logo. For more face coverings, some with lower minimums, and other printed and embroidered Covid related products, please click on the link at the top of this page titled Face Masks & PPE.
We realize that a 50-piece minimum for printed face masks may be too high for many of our customers who are used to the low minimums of embroidery. This is due to the nature of the equipment used to print on them.
To set up a screen-printing machine to run a job can take up to 45 minutes. To set up an embroidery machine to run a job can take as little as 5 minutes. When a printing press is set up to run a job, it must run long enough to cover the cost of setting it up. Plus, every print must be the same, so it is not possible to combine different color combinations in an order. Embroidery is a lot more flexible. That is why the minimums are so much higher for all printed items. Printed items also tend to be less expensive than embroidered items, so more need to be run to cover the cost of machine set up time.
Show More
Customer Reviews
86 Reviews
86 reviews by
Trustpilot
0 by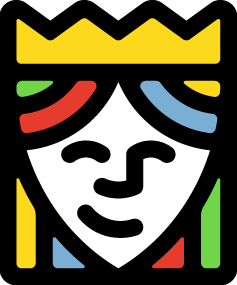 Queensboro
"Much Nicer than the first ones we received. Softer and the Printing is much more Bold."
by Gateway Center of Monterey County


2 years ago
"The logo was too blurry"
by Yuri Bazan Law Firm LLC


2 years ago
"Perfect for giving to my customers"
by Fiona Dohman


2 years ago
"Great two ply mask at a great cost. Could be just a little bit larger for larger faces"
by Carey H


2 years ago
"We bought these for our restaurant. All employees are now wearing them and love the fit and comfort of them. Our customers love them and are buying them for themselves. It's a win win for us. Queensboro always provides a great product along with phenomenal customer service!"
by Shelly Pie


2 years ago
"It slips off a little too easy. The part that covers the chin should be extended a bit for a perfect fit. It a good product for the money though."
by Ike's Cafe and Grill


2 years ago
"They fit my big head nicely and are not too thin."
by Ashley


2 years ago
"Excellent product that every recipient we gave it to loves. "
by Curt Lyman


2 years ago
"The masks are very nice. My only disappointment is that they were made in Vietnam, and one of the reasons we have been ordering from Queensboro for many years is that their products are made in the U.S.A. Just wondering why these were outsourced?"
by Nina George-Hacker


3 years ago
"Great Quality. Simply the best mask deal on the internet!"
by Norman Hallett


3 years ago
"I ordered masks for my family and my business to use as advertising, and as apparel for when my business is allowed to reopen. The masks feel very comfortable and don't tug on my ears. So far my youngest child has said except for when breathing really hard they do a decent job of not fogging up your glasses. I do wish they included the beads to tighten the ear straps however, as the fit is a little loose on my younger teen. The coloring is muted but still very easy to read, and overall the look is very classy. I'm very happy with the products, and hopefully it will help me book more events. Thank you!"
by GroundLoop Events


3 years ago
"I've been ordering things from Queensboro for a decade. Super satisfied with these great facemasks. But I'm not surprised"
by Norman Hallett


3 years ago
"I was thrilled about the quality and timeliness of the product!!!"
by The Ho Tai Way


3 years ago
"Great item"
by REYNALDO CRUZ-PERAZA


3 years ago
"Our facemasks were perfect. Unfortunately for us, your price dropped the same day we received our order."
by Kiwanis Club of Monterey


3 years ago
"My small business has purchased 450 of these masks since mid-July - in light blue, royal, dark blue and lime green (our company colors are blue and green). Our staff use them and we give them away to our clients. They are a great price compared to some of the other products available elsewhere and these are 4-ply. They also cover the nose and mouth effectively, and stay up better than most when you're taking. They wash well and if you inadvertently dry them, they have held up very well. Best of all, all three orders were received in advance of expectations."
by Spring Environmental, Inc.


3 years ago
"We received a sample mask and the oval quality was fair at best. Being 100% cotton doesn't allow these masks to have much stretch to fit different size faces. Not the quality I was expecting from Queensboro. "
by Choice Technical Services Inc


3 years ago
"I know a lot of people are complaining about the quantity minimum, so I wont speak to that as we needed more than 100 so it had no bearing on us. They are very high quality masks. They are stitched extremely well and our logo looks great on the final product. They feel like a soft washed t-shirt. It took them less than 10 business days to get to us from design stage to our door. We have always been impressed with Queensboro and this product is no exception! "
by Food Outreach Inc.


3 years ago
"I did get a sample mask in my order. I was pleased with the quality and comfort of the material. But these masks are a bit small and real tight on the face. Good for a small face but not average like mine. The 100 minimum order puts these out of reach for most people who need them. My suggestions would be to lower the minimum order and have a couple different size straps. Otherwise, the quality is good for a material mask. I would love to order these if those things were flexible."
by Patrick Perl


3 years ago
"Dear Fred, The masks were to tight for all the adults that tried them. How about line of neck gaiters available in quantities of 5 or more. Your market is essential working class that needs comfortable nonrestrictive face coverings that do not distract from where their attention should be. Kelli Pletsch, Pletsch Plumbing " If I had it to do again I'd be a plumber" Albert Einstein "
by Kelli Pletsch


3 years ago