Printed Multi-Functional Cooling Gaiter
Today's Sale Price
$1.44
(REGULARLY $1.59 )
100 PIECE MINIMUM PURCHASE PER ITEM COLOR
Others sell this or a similar item for
$3.47
Save 59%
Single Color Imprint Only
- Imprint Area: 4"W x 4"H
- Approx. Item Size: 9-1/2"W x 13"H

Features include:
- Made Of Soft Polyester And Mica Material With Mesh-Like Construction
- Quick-Absorbing And Quick-Drying
- Can Be Worn As A Face Mask or Bandana
- Reusable
Show More
Customer Reviews
3 Reviews
3 reviews by
Trustpilot
0 by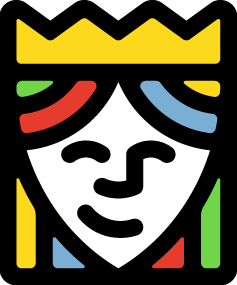 Queensboro
"Outstanding value. I will order more. "
by Match Tracker


2 years ago
"The red is really a salmon favorelle color at best. They print the logo at mid mark which is not ideal as it hangs below your chin. If you want to see the logo you either have to roll it up or pull the gaiter uncomfortably taut. I did inform th ecompany and they did a reorder at no cost changing the color to black and moving the logo up. Well the black one had a much better color but the LOGO STAYED IN THE SAME SPOT. Skip it even though they are cheap. "
by Weddingly Events


3 years ago
"The gaiter is a fantastic value for money. The quality is not perfect, but given the price point they are so worth the money. I noticed the stitching being inconsistent. Not a deal breaker. I would suggest that the logo be placed 3/4 high. I'm not sure if they can do that. Mine were printed in the middle and the logo is not completely visible as most people would wear them. It falls on the chin and neck. On the plus side, the Gaiter is not tight around my neck as many of the others have been. Also, I ordered red and the color is more of a salmon color. I'll try to attach a picture comparing my other red mask. Lastly, I suggest washing these before use. The material is has an unpleasant smell that goes away with a singe wash. I am being critical to help you guys get exactly what you want, this is in no way a negative review. 100% would recommend this purchase. "
by Fukuda law firm


3 years ago