Stay warm during cooler weather with this classic toboggan that has a 3-inch folding cuff for easy embroidery. The Port & Company Knit Cap is a staple for everyday Winter-wear due to its great price and wearability. It comes in a great selection of colors and is a fantastic value.

Features include:
- Great price & quality
- Modern, form-fitting shape
- Lightweight, but warm
- Fabric: 100% acrylic
- Fabric: 68/32 poly/acrylic (Athletic Oxford)

Show More
Customer Reviews
117 Reviews
117 reviews by
Trustpilot
0 by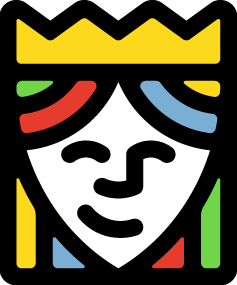 Queensboro
"Great color and fit! Exactly what I expected! Thanks"
by DBA Split Second Timing


2 weeks ago
"I have been impressed with everything I buy from Queensboro! "
by Marisa McGregor


3 weeks ago
"item was great, can't wait for my reorder of bags."
by richard steinik


1 month ago
"Great product. High quality embroidery "
by NASHVILLE LIGHTING LLC


1 month ago
"These hats are so soft and so adorable! Our clients love them and they are flying off the shelves. The embroidery is also STUNNING! We will definitely be back for more!"
by Age for Stage


1 month ago
"This was such good product that we ordered more. And our logo looks great too!"
by Valley CPAP and Medical Supplies


1 month ago
"The product is exactly what we wanted. The embroidery looks amazing. "
by Runafter


2 months ago
"Just what I expected. Nice quality job."
by chris cottone


3 months ago
"In each one of these categories, this hat rates high. If there is any sort of shortcoming it would not be with either the quality of the hat or the quality of the embroidery. The nature of the knitted beast, though, is that the knit does not always follow the design of the logo as tightly as it does on another fabric. That said, this is a product at a price that will never be matched elsewhere. We love working with the folks at Queensboro."
by D.W.Davidson


4 months ago
"Fits great "
by Jack Heidegger


5 months ago
"This item really helped me out in the winter ❄️ I happy to say this company does me right "
by Jeremy Madden


6 months ago
"Excellent, better than expected."
by miguel dajer


10 months ago
"Great beanies"
by Jose Luis Ochoa


10 months ago
"People love it and I will have to order more and will. "
by Julio Ahumada


10 months ago
"Comparing this to a Under Armour hunting hat ($30-40) this was just as nicely made, soft, and big to cover everything as opposed to just barely enough material to cover your top ears like other hats. Check it out!"
by Matthew Echevarria


11 months ago
"These are really nice hats that I am truly proud to have my name on. Thank you!!!"
by CHRIS MARKSBURY


11 months ago
"Great quality and style hat , very warm and comfortable , embroidery came out great"
by Duncan


11 months ago
"All were good."
by Bruce Ngo


1 year ago
"Highly pleased with these hats! These exceeded my expectations with fit and quality, embroidery is perfect!"
by Thomas Slopek


1 year ago
"As ordered. "
by Smoke-n-Tails


1 year ago