Queensboro Embroidered Trucker Snapback Hat
Queensboro Embroidered Trucker Snapback Hat
Style #8054
Click Product Colors To Get Started
Click a color to select a product
Most of us know the iconic trucker hat got its start as a workman's hat in the early 1900's. It has since become a fashion statement as well as a wardrobe staple to everyone from workmen to entertainers. Our Queensboro Trucker Snapback Hat is specifically designed to combine the comfort and quality our customers have come to expect from Queensboro with this hugely popular, customer-favorite style. The front panels are 100% cotton with the added detail of contrast stitching to match the mesh. The structured crown gives it a great, mid-profile look. It is engineered to fit most everyone with a 7-position adjustable snap closure!

Features include:
-100% Cotton Twill front panels and visor
-Contrast Mesh back panels
-7-position adjustable snap closure
-Structured Crown with buckram-fused front panels
-Pre-curved visor with eight rows of stitching

Show More
Customer Reviews
20 Reviews
20 reviews by

Trustpilot
0 by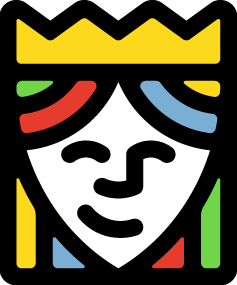 Queensboro
"Great Embroidery. Great color selections and it doesn't feel like cheap crap! Thanks Queensboro!"

by DMV productions


2 weeks ago
"The favorite of TaterDee crew!"

by John Frei


4 months ago
"Attention to detail and specific request was very closely followed and looks great!"

by Casey Massey


4 months ago
"awesome hats from an awesome no complaint company!!!!!!!!!"

by george watters/ zlumlord


9 months ago
"The fit of this hat isn't great but it is worth it for the money. I love how the embroidery turned out. "

by Granville County Schools


9 months ago
"Love the hats they are so so great absolutely great hats. The only problem I have With them is to expensive with shipping. I can only afford 1 or 2 at a time and can't sell them."

by Jeff Shell


9 months ago
"Should have bought more, everyone wants one now. Will be ordering more. "

by Pearlpunch


9 months ago
"Hats appear to be good quality and the logo was perfect. "

by JQM


10 months ago
"my son prefers the mesh backs hats, and he's happy with this one. good choice!"

by Sunpaws Pet Serives


10 months ago
"Best Looking hat ever!!"

by Verst Group Logistics


10 months ago
"Great quality for the price. Love the white stitching. "

by CPR Choice


1 year ago
"Awesome hats for my real estate business. Friends and clients love them! Will buy again!"

by Joseph Koltes


1 year ago
"I like these, they are appropriate height and turned out pretty well, definitely on the cheap side quality wise but turned out well."

by Sprinter IT


1 year ago
"Third time I've ordered these hats - they are wonderful!"

by Midge Dobbs Realty


1 year ago
"Excellent...everybody loves them."

by Mr David Lee


1 year ago
"Good hat, comfortable and the embroidery was spot on. Have ordered more of these already!"

by Chief's Lawn Service Too


1 year ago
"Hats are awesome! Instant hit with everyone that seen them!"

by Hot Rods & Happy Hour


1 year ago
"Customer really liked the hats. I liked the price. Thanks Queensboro"

by 2Xtreme Grafix


1 year ago
"Muy bien , solo una de las gorras tenían unos hilos sueltos pero estoy contento , volvi a ordenar así que los recomiendo mucho @charlaconoscar"

by Oscar Santos Juarez


1 year ago
"Wasnt sure to expect with this as hat fits and styles vary widely, ordered it on a whim just to see and they are awesome! look great and fit great!"

by Kyle Senger


1 year ago