Stay warm during cooler weather with this classic toboggan that has a 3-inch folding cuff for easy embroidery. The Port & Company Knit Cap is a staple for everyday Winter-wear due to its great price and wearability. It comes in a great selection of colors and is a fantastic value.

Features include:
- Great price & quality
- Modern, form-fitting shape
- Lightweight, but warm
- Fabric: 100% acrylic
- Fabric: 68/32 poly/acrylic (Athletic Oxford)

Show More
Customer Reviews
96 Reviews
96 reviews by

Trustpilot
0 by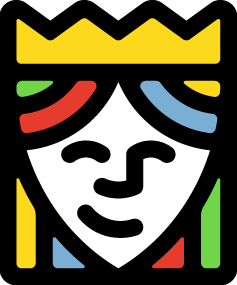 Queensboro
"great all around winter hat "

by c2 Computing Llc


2 months ago
"Had a couple Beanies that were missing but sales Rep Nathan was a huge help and got it taken care of, he's the best. Thanks"

by Bruce Ngo


5 months ago
"The most comfortable beanies, embroidery is top notch! "

by Ali


6 months ago
"The best beanies I have ever used. I bought these many times from Queensboro to give away for my Tackle business, and Stout Tackle Customers love them, and even ask to buy more! Embroidery is so good, it makes them look much more expensive."

by William Stout


6 months ago
"The hats are very nice and thick. Great for our teams working out in the weather. The embroidery turned out beautifully."

by MCLC Corp


6 months ago
"Great hat, great value for the money!"

by James Turner


7 months ago
"I love the hats I ordered! They are super soft and great quality! I am definitely ordering more!"

by Tammy Coia


7 months ago
"Awesome material , great stitching!"

by IROK


7 months ago
"Always a go to for beanies!! Feels wonderful "

by Vanessia Johnson


7 months ago
"Very good product for the price. the Logo was perfect."

by Elite Protective Services


7 months ago
"Love the look and fit"

by Tobias Abrams


7 months ago
"I like the quality of hat you're using. It easily fits over my head and seems to stay put over my ears "

by DavidW


7 months ago
"Great fit, look fantastic, feels super nice. Warm and soft."

by Blake's Home Improvement LLC


8 months ago
"Good quality"

by Panoramic Ocean


8 months ago
"Excelente items"

by Mr King Tut General Constructi


8 months ago
"Great quality, value and turn around !"

by Steve


8 months ago
"This company is great. They got my order out and to us in a timely manner. Thank you! Will be using them again"

by Luisa L


9 months ago
"#TRUSTINTHEQUEEN 👍"

by Justin Nelson


10 months ago
"Job well done!"

by Rummage Staffing Solutions, LL


10 months ago
"Great item, highly coveted amongst our members!! "

by Gary Mayers


11 months ago